Porsche Centrum Gelderland is het eerste Porsche Centrum in Nederland dat officieel door Porsche AG gecertificeerd is om alle schades in eigen huis te herstellen. Elke Porsche wordt volgens de normen van Porsche AG hersteld. Uiteraard worden er enkel originele Porsche onderdelen gebruikt. Omdat autoschadeherstel een vak apart is, hebben wij een speciaal team beschikbaar dat opgeleid is door Porsche AG.


Onze werkzaamheden:
Ruitvervanging
Uitdeuken zonder spuiten (kleine schade reparaties)
Interieur schadeherstel (bekleding en dashboard)
Compleet schadeherstel

Porsche Centrum Gelderland regelt alles van A tot Z voor u. Zo nemen wij u graag de afwikkeling met uw verzekeringsmaatschappij uit handen. Ook zijn onze haal- en brengservice of passend vervangend vervoer, standaard onderdeel van onze service. U kunt contact opnemen met onze schadeafdeling via +31 (0)26 356 0 901 of stuur een email naar info@porschecentrumgelderland.nl, onze collega's staan graag voor u klaar.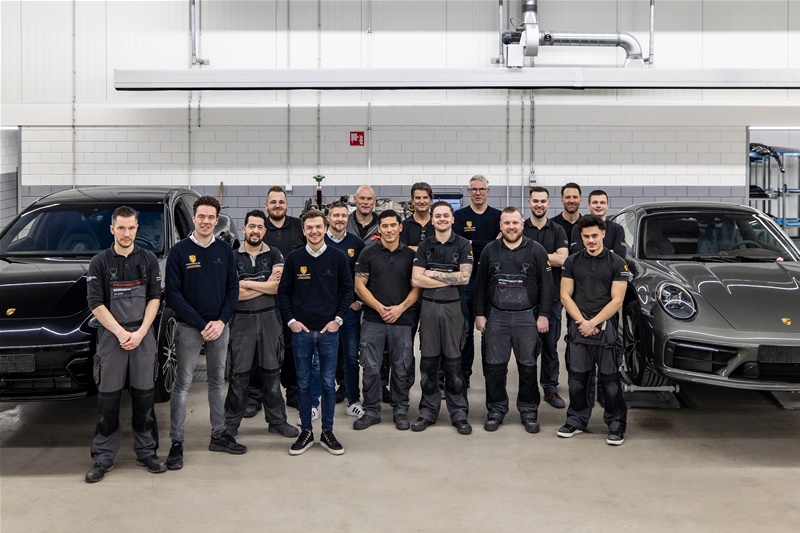 Porsche Centrum Gelderland kan u tevens de Porsche verzekering adviseren, voor zowel uw nieuwe als klassieke Porsche. Wanneer u in het bezit bent van een Porsche van maximaal 7 jaar oud, bieden wij u Porsche Insurance. Voor Porsches van 8 jaar en ouder is er Porsche Classic Insurance.